Las Vegas Scholars Community
LV Scholars - Fall 2019 Cohort
Ever since Datino Dixon first stepped foot into his grandpa's computer shop, he's been fascinated by computers. Datino went to CSN High School (east campus) and is an entering freshman studying Computer Engineering at UNLV.  He loves going to the gym, building computers, and hanging out with friends. He is proud to be a part of this program and hopes to really make a change in the world – like how this program has changed his.
Marco Infantado is a student at UNLV studying computer science. He was the salutatorian in his high school, East Career and Technical Academy, where he was a member of the Math Club and Chess Club. He was part of the Information Technology Program and became an intern technician for the school. It was in his sophomore year of high school, when he took AP computer science and game design, that he realized how much he enjoyed programming.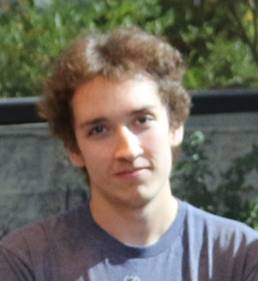 Robert Anthony Lonasco III is a Las Vegas native. He has worked hard in school to soar through his classes – which effort has helped him become an Honor Roll student for the majority of his education. Robert is now attending the UNLV, where he is both an Honors Student and a Las Vegas Scholar. He is both nervous and excited to take the great step forward and move onto the next stage of his life, a very important stage where he will succeed as a college student and grow to become a responsible and successful adult. Robert is majoring in Computer Engineering at UNLV, and his ultimate goal is to become a senior engineer at an innovative and technology-leading company, such as SpaceX.
Daniel Montoya is an entering freshman studying Computer Engineering at the UNLV. In high school, he was a member of the Student Organization of Latinos (SOL), where he participated in events to help the community, such as food drives, toy drives, and other volunteering
activities. Having done this for over two years, he was able to proudly wear the SOL stole during graduation. Daniel travelled most of Europe during the summer after graduating from high school, and he is now excited to begin his studies at UNLV to become a computer engineer.
Mark Moreno graduated from Chaparral High School in 2019. He is interested in studying computer science because of a strong desire to explore and solve problems through computing. He also likes to be creative whenever he has the chance to design, and he looks forward to learning a lot of useful skills that can improve his everyday life through the Las Vegas Sholars Program. Some of his hobbies include playing basketball, videogames, tennis, swimming, and learning new things.
Kevyn Solano graduated from Chaparral High School in 2019. He is majoring in Computer Engineering at UNLV. He chose this major because he has always loved computers and wants to deepen his understanding of how they work so that he can expand the ways that he can apply them to solve problems. He believes that computing has a sea of possibilities that have not yet been exploited. He is excited about embarking on his university career and he looks forward to graduating, after which he hopes to work for a large company such as Google or Microsoft.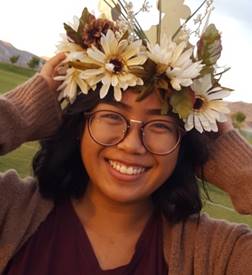 Kyla Sannadan is a graduate from Nevada State High School and is majoring in Computer Science at UNLV. She was actively involved in extra-curricular activities in her zoned school, Chaparral High School, which she was attending. This includes being a member of the Chaparral Orchestra, playing with the highest group in the program. She was also a member of the Navy JROTC and competed as the Academic Team Commander and a member of their Unarmed Drill Team. Since moving to Nevada State High School, Kyla was able to graduate as Valedictorian of her class, accumulating around 59 college credits before transferring to UNLV as a freshman.
With a lifetime passion for computer programming,
Cameron Keokolo Tabion
is attending UNLV as a Computer Science major. At his highschool, Advanced Technologies Academy, Cameron cultivated his skills as a programmer through a variety of classes. Enrolled in both the Computer Science and Web Design majors at A-Tech, he built a strong foundation of knowledge within these two fields. Cameron held leadership roles in both A-Tech's Developers Club where he led development on A-Tech's official Android
phone application, as well as his workplace where he teaches Computer Science fundamentals to younger children, organizes a variety of STEM-related activities, and serves as the leader of the other tutors. Cameron plans to continue his education and pursue a career in the field of Computer Science.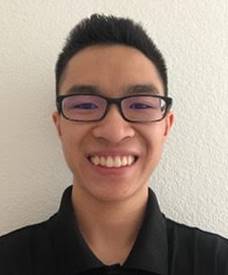 Sam Vinh is an ambitious undergraduate studying Computer Science at UNLV. In parallel with his education, he has the privilege of working for Mathnasium in a Lead Instructor role, where he has learned valuable professional skills such as training and mentoring fellow instructors, center management, and adaptive teaching methods. He also conducted research on machine learning at UNLV in the course of a six-week program partnering with the U.S. Department of Defense. The project allowed him to work in a fast-paced research environment and submit a paper regarding convolutional neural networks to the IEEE International Conference on Big Knowledge (ICBK). Outside of his work, he loves burying himself into a book both to relax and to further his pursuit of knowledge.
Dr. Sarah Harris is an Associate Professor at UNLV in the Electrical & Computer Engineering Department and she leads the Las Vegas Scholars Program. She earned her M.S. and Ph.D. at Stanford University and has worked at Hewlett Packard, Nvidia, and the Technical University of Darmstadt. Before joining the UNLV faculty in 2014, she was a faculty member at Harvey Mudd College for ten years. Her research interests include embedded systems, biomedical engineering, and robotics.
Dr. Christine Clark is a Professor of Curriculum and Instruction, Senior Scholar for Multicultural Education, and Founding Vice President for Diversity and Inclusion at UNLV. She coordinates masters and doctoral level specialization programs in multicultural education and co-leads (with Dr. Marrun) the Las Vegas Scholars Program's educational research.
Dr. Norma A. Marrun is an Assistant Professor in the Department of Teaching & Learning, and she co-leads (with Dr. Clark) the Las Vegas Scholars Program's educational research. Her research interests include Latina/o education, diversity and equity in the K-16 educational pipeline, immigration policies, and culturally responsive pedagogy, with an emphasis on college access and completion. Central to her research is privileging students' lived experiences, family, and community knowledge.
Dr. Ed Jorgensen is a Professor in Residence of Computer Science (CS) at UNLV and he co-leads the Las Vegas Scholars Program. He is also the CS Department's Undergraduate Coordinator. He has taught at UNLV since 2012 and his research interests include cybersecurity, database tracking, and flipped classrooms.
Dr. Yingtao Jiang is the Howard R. Hughes College of Engineering Associate Dean of Undergraduate Education and the former Chair of the Department of Electrical and Computer Engineering. He co-leads the Las Vegas Scholars Program. His research interests include
algorithms, VLSI architectures, circuit level techniques, DSP design, computer architecture